Criminal Law Attorneys in San Jose
What You Should Know About Criminal Law in California
Criminal law cases can be complex, emotionally draining ordeals for everyone involved. If you are charged with a crime, it's essential to understand your constitutional rights and how to protect them. We are here to help you.
With a former prosecutor on your side to handle your misdemeanor and felony cases, our attorneys at the Magdalena Law Group are committed to working with our clients to help them navigate their criminal law cases with the best possible outcome. If you're seeking a criminal lawyer you can rely on, contact us online or via phone at (408) 601-4439. We assist our clients with Domestic violence cases, General misdemeanors, Felonies, and DUIs. We often receive questions about the difference between misdemeanors and felonies in the state of California. Below is some additional insight.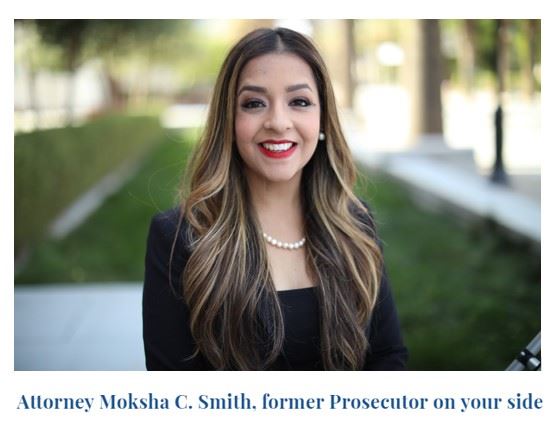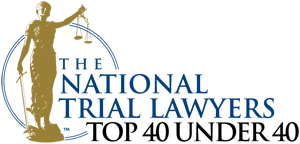 ​
What's a Misdemeanor?
Misdemeanors are crimes with sentences of less than one year in county jail. While misdemeanors are more serious than infractions (which feature punishments like fines or a warning), they're less serious than felonies.​​
Individuals charged with a misdemeanor eventually go to trial for a hearing. If they plead guilty or are found guilty in their criminal law case, they'll receive a criminal record.
However, it's important to note that most individuals found guilty of a misdemeanor can have their criminal record expunged following the completion of activities like probation. Since having a criminal record can make activities such as finding a job or a place to rent significantly more challenging, individuals charged with a misdemeanor should work with their criminal law attorney to try and find a way to expunge the misdemeanor from their record.
​In California, misdemeanors fall into one of two categories:
Standard misdemeanors are punishable ​by up to six months in ​jail and/or a fine of $1,000. ​
Gross or aggravated misdemeanors are punishable by ​up to 364 days in jail and/or a fine of $1,000 or more.​​
​
​There are certain types of crimes—such as assault with a deadly weapon—that can be charged as either a misdemeanor or a felony (also known as a 'wobbler' law), depending on the circumstances of the case and the prosecutor's judgment.
Here are some common standard and aggravated misdemeanors:
Drug possession is a standard misdemeanor.
Being drunk in public is a standard misdemeanor.
Petty theft is a standard misdemeanor.
Shoplifting is a standard misdemeanor.
Driving Under the Influence (DUI) is an aggravated misdemeanor.
Domestic battery is an aggravated misdemeanor.
What's a Felony?
Felonies in California are crimes that carry a maximum sentence of over one year in prison. Felonies also often feature fines of up to $10,000 instead of, or in addition to, the jail sentence.
As with misdemeanors, some felonies—such as forgery—may be charged as misdemeanors depending on the case and prosecutor. However, some crimes can only be charged as felonies. Common felonies include:
lewd acts with a child under 14,
rape,
murder,
and vehicular manslaughter with gross negligence.
Occasionally, individuals found guilty of a felony may receive probation instead of jail time. Sometimes, individuals sentenced to jail for a felony can also receive parole with good behavior.
Like misdemeanors, felonies can be expunged from criminal records. However, expunging a felony is more difficult than expunging a misdemeanor, and happens less often. Felonies that result in incarceration or involve sex offenses or violence cannot be expunged.
How Domestic Violence Cases Work in California
In California, there are several different types of domestic violence cases:
Domestic battery cases. In domestic battery cases, a partner exerts force towards their significant other in an angry or hurtful way. It's important to note: no physical injuries need to be apparent for a case to qualify as domestic battery.
Corporal injury towards a spouse or cohabitant. These are cases where an injury is visible and results in notable harm. They're more severe than domestic battery cases.
Child abuse. If cruel or unusual punishment is inflicted on a child that results in trauma, the case qualifies as child abuse.
Child endangerment. If punishment results in injuries, a child abuse case may be escalated to child endangerment (much like how corporal injury cases are more severe than domestic battery cases).
Child neglect. If a child is not provided with the appropriate food, clothing, shelter, or medical care, they may qualify for a child neglect case.
Elder abuse. If an elder is neglected, financially exploited, or subjected to pain as the result of care, the case qualifies for elder abuse.
Criminal threats. If someone threatens their immediate family with serious harm, they're committing a criminal threat.
Aggravated trespass. If someone who makes a criminal threat then trespasses on the property of the individual they threatened, they're committing aggravated trespassing.
Damaging a phone line. If somebody stops their partner from utilizing their telephone, they may be charged with damaging a telephone line.
Domestic violence cases often result in severe penalties for the defendant if they are found guilty. Loss of custody, mandatory minimum jail sentences, and a non-expungable criminal record are all common penalties for domestic violence defendants.
If you've been charged with a criminal offense, you need an experienced, compassionate criminal law attorney at your side. Contact the Magdalena Law Group online or via phone at (408) 601-4439 to receive a free initial consultation today.