San Jose Annulment Attorneys
Nullifying a Marriage or Domestic Partnership
If you believe that your marriage or domestic partnership is not valid, you may be able to seek an annulment. An annulment essentially voids the marriage or domestic partnership, making it seem as if it never happened. The annulment process is different from a divorce or legal separation, so it is important to speak with a attorney about how to proceed.
Magdalena Law Group can assist you with proving annulment, filing the necessary paperwork, and resolving issues regarding custody/visitation, child support, and how property/debt will be divided in Santa Clara County. Our legal team is well-versed in how the law is applied when it comes to separation and what you can reasonably expect. We can guide you through the process step by step and work to preserve your interests.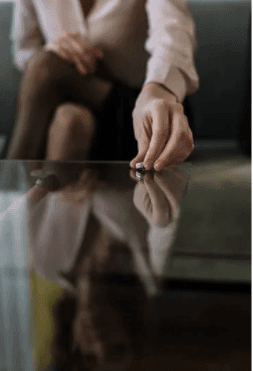 Does My Marriage Qualify for Annulment?
You must be able to prove at least one of the following situations apply to you and therefore warrants an annulment.
A marriage or domestic partnership can be declared invalid if:
The filing party was under 18 years old at the time of marriage or domestic partnership
Either spouse was already legally married or in a domestic partnership
Either party was not in a sound state of mind and is unable to understand the nature of the marriage or domestic partnership (ex: spouse suffering from mental health issues)
Either party only consented due to the use of force
Either party was physically incapacitated (physically unable to consummate the marriage)
The spouses are close blood relatives (incest)
Fraud was used to deceive a party into entering a marriage or domestic partnership
Is There a Statute of Limitations for Marriage Annulment in CA?
There is a state of limitations for filing an annulment, which varies depending on the reason for annulling the marriage. We recommend that youspeak with a San Jose lawyer about how to file and whether you qualify for an annulment.
Compassionate Counsel at Each Step
We pride ourselves in providing compassionate counsel and hands-on representation to each client. Nullifications can be stressful, but we'll be by your side guiding you through the entire ordeal. We listen to your unique situation and work creatively to find a solution that works best for you. Our San Jose law attorneys are always accessible and ready to listen. Tell us more about your legal matter and let's discuss your options in Santa Clara County.